Andria Bieber Designs
Regular price
Sale price
$38.00
Unit price
per
Sale
Sold out
Share
This kit will include pieces you need to create a similar charm bracelet inspired by my publication in Belle Armoire magazine.
This kit includes:
1. 9-8 mm Madasgar Rose stones
2. 40- 3mm faceted Tourmaline stone dangles 
3.10-  3 mm Moonstone faceted rounds. 
4. Toggle clasp in bronze metal (Tierra Cast brand), Chain 10 chain loops ( Vintaj brand), charm and jump rings.
5. 40- Brass ball head pins
6. a 1/2 of  bronze wire 22 gauge bronze, Artistic wire brand. 
 * Beading tools
*Directions: 
Wire wrap tourmaline and moonstones stones on ball head pins.
Take 22 G bronze wire and wire wrap with loops on each side of 8 mm Madagascar Rose quartz stone. Form one loop add stone and wire wrap close on other side.
Add open ring ( vintaj chain loop)  add stone clusters add another wire wrapped 8 mm stone and close. repeat these step to desired length and add toggle clasp at the end.
 Let's visit some more on:
Facebook https://www.facebook.com/andriabieberdesigns
Instagram at https://www.instagram.com/andriabieberdesigns/
Pinterest at https://www.pinterest.com/andriabieberdesigns 
View full details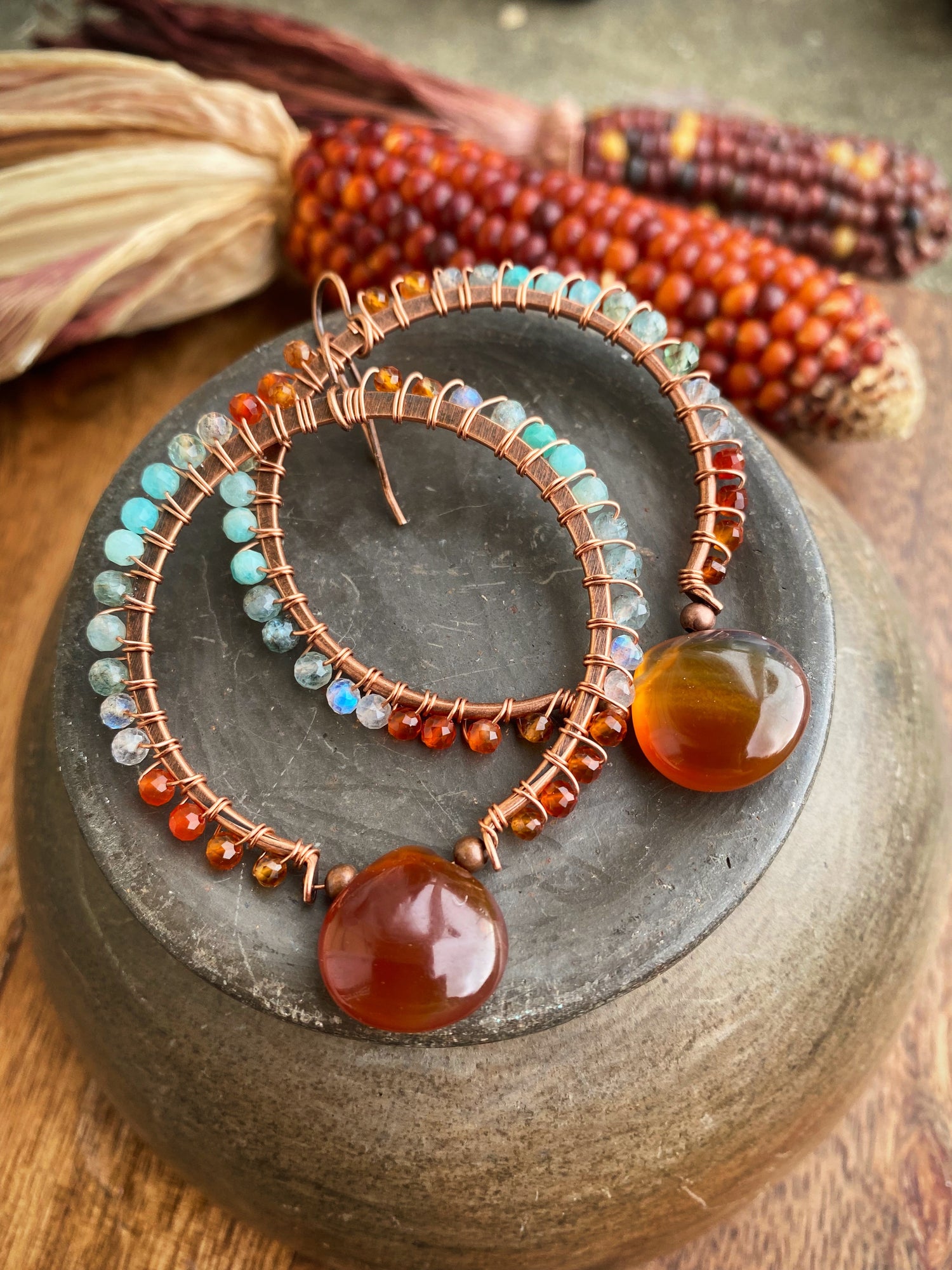 Andria Bieber Designs
"Wearing Jewelry on the Day Name Ending with Y Is the Sign, That You Have Good Jewelry Collection."