Andria Bieber Designs
Regular price
Sale price
$19.00
Unit price
per
Sale
Sold out
Share
this kit includes the following pieces so you can create your own earrings.
2- teardrop frames 
2- ear wires 
18- 4mm Czech druk glass beads
11/0 seed beads 
6- czech leaf glass beads 
bronze wire-26g- 3 feet for wire wrapping. 1.5 for each one. 
Directions:
* using 26 gauge bronze @artisticwirebrand wire, wire wrap, 3 loops onto teardrop frame
* Wire wrap a 4mm Czech glass Durk bead at the top of frame, and loop 3 coils into frame, rotate frame around & add 6-11/0 green seed beads
* wire wrap onto frame and rotate frame around and add 9 beads
* wire wrapped three coils around frame rotate over and add 3 Czech glass beads, wire wrap, three coils onto frame rotate around
* add 2 rows of green 11/0 seed beads wrap into frame
* add 1 row of 5- 4mm Czech glass beads
* for the last row add 2 seed beads, 1 Czech glass leaf bead, 1 seed bead, 1 leaf bead, 1 seed bead, 1 leaf bead and 2 seed beads. Wire wrap around frame four times, cut off excess wire and pinch closed.
* add 2 ear wires
and you finish creating some cute leaf earrings!
Nickel, lead, and cadmium free

Ships gift boxed
Let's visit some more on:

Facebook https://www.facebook.com/andriabieberdesigns
Instagram at https://www.instagram.com/andriabieberdesigns/
Pinterest at https://www.pinterest.com/andriabieberdesigns
View full details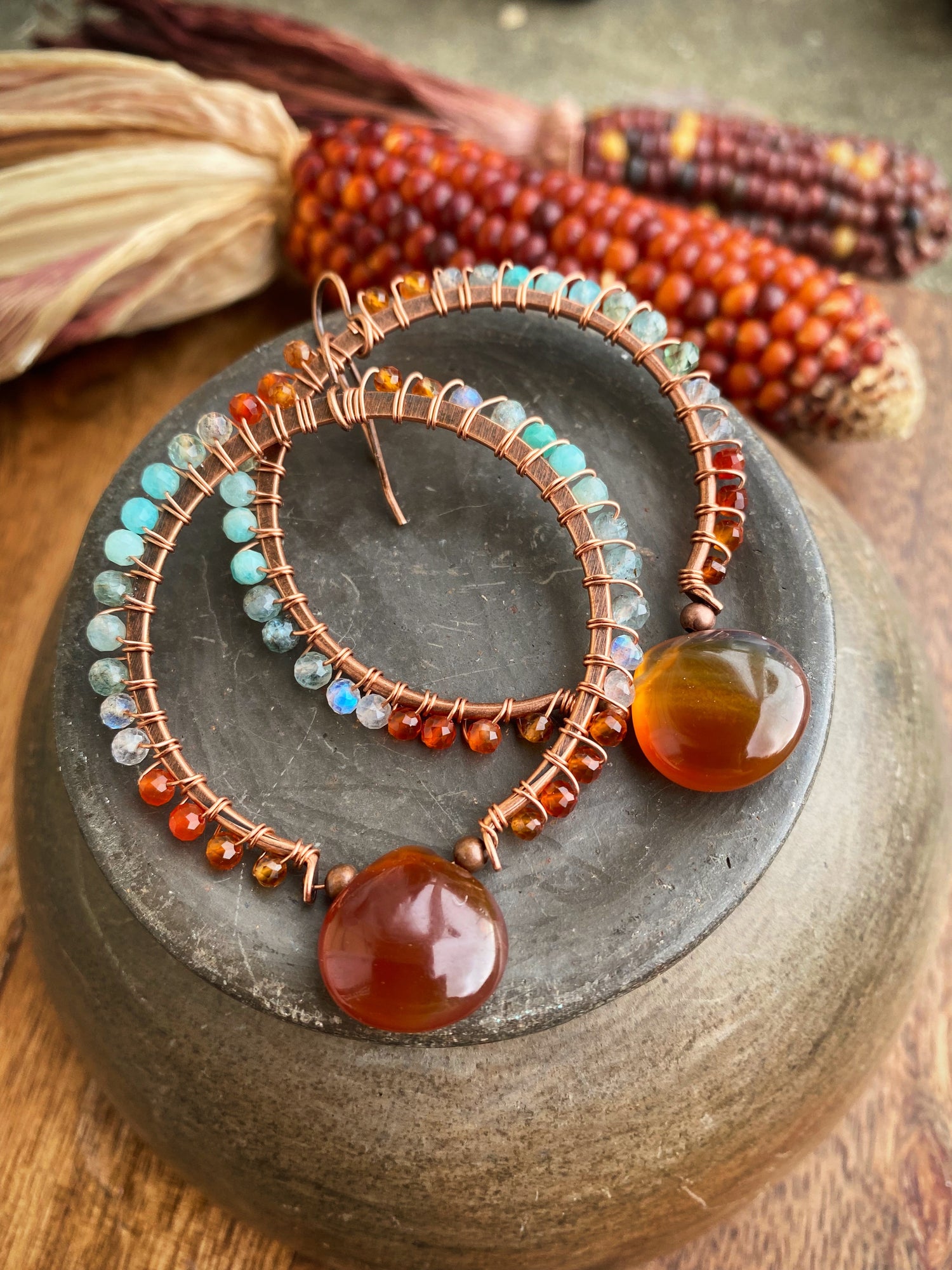 Andria Bieber Designs
"Wearing Jewelry on the Day Name Ending with Y Is the Sign, That You Have Good Jewelry Collection."