Andria Bieber Designs
Regular price
$0.00
Sale price
$33.00
Unit price
per
Sale
Sold out
Share
1. 5 pieces of green turquoise stone barrels ( 10mm) 
2. Copper metal 35mm hammered ring (nunn design) 
3. 1 package of 3 feet of SilverSilk chain, double clasps and lobster clasp.
4. Copper ball bead pins 
5. Copper jump rings- 27. ( in sizes needed )
6. 12- 3 mm green turquoise stones
7. Ceramic donut bead pendant 
8. 4-ceramic rounds 
9. Bicone ceramic bead for center connector
10. 10- Heishi copper spacer beads 
* You will need 22 gauge copper wire dead soft. I use Artistic Wire brand.  Directions will be printed and included with kit.  video below 
Directions:
 Take 3 feet of Copper Silversilk wire and cut 19 inches for one strand and 17 inches for 2nd strand ( you can make this longer if you wish to have more chain)
Take double connector and add each end of chain to each side of connector and close connector tight over each end.
Cut 1 8 inches of 22G dead soft raw copper wire from Artistic wire brand and wire wrap around ceramic donut. Leave 3 inches on one side to form a loop and the other side to wrap around the donut through the center. Take short side of wire and form a round loop and center the large copper ring in the middle of that loop and bend wire behind donut once formed. So loop as ring in the middle and next step is to take other side of wire and wire wrap around base of loop and close. Wire needs to be flush and straight with on gaps on donut. Also leave a very small gap for other wire to slide through. Wrap a few coils around, cut off excess wire and pinch closed. This should connect the donut to the large ring.
Cut 8 inches of wire and slide one side of wire through the top of the previous wire loop on the ring, form a loop and add 1, 3mm green turquoise stone, add ceramic bicone ceramic bead, add another green turquoise stone and wire wrap loop closed. Attach to Silversilk chain with 6 mm copper jump ring.
Take copper ball head pins and form 5 charms. Using ball head pin, copper heishi spacer, green turquoise barrel tube, copper spacer, and 3 mm green turquoise stone. Wire wrap closed with loop at the top.
Take 4 copper bronze Greek ceramic rondelle and attach to green turquoise stone using 6mm 22 G copper jump ring, you want 2 of these jump rings in the ceramic charm one for the stone to connect and one to attach to copper ring. Make 4 charms.
Add 5 mm copper 20 G jump rings to large copper ring. Leave 3 copper jump rings in between green turquoise stone charms.
Take 1, 2mm copper ring and attach to 5 mm copper jump ring that is on the larger pendant, and attach green turquoise stone charm and close ring. This will attach green turquoise stone charms to copper rings that are on the large copper pendant ring.
Add lobster clasp and you are done!
Let's visit some more on:
View full details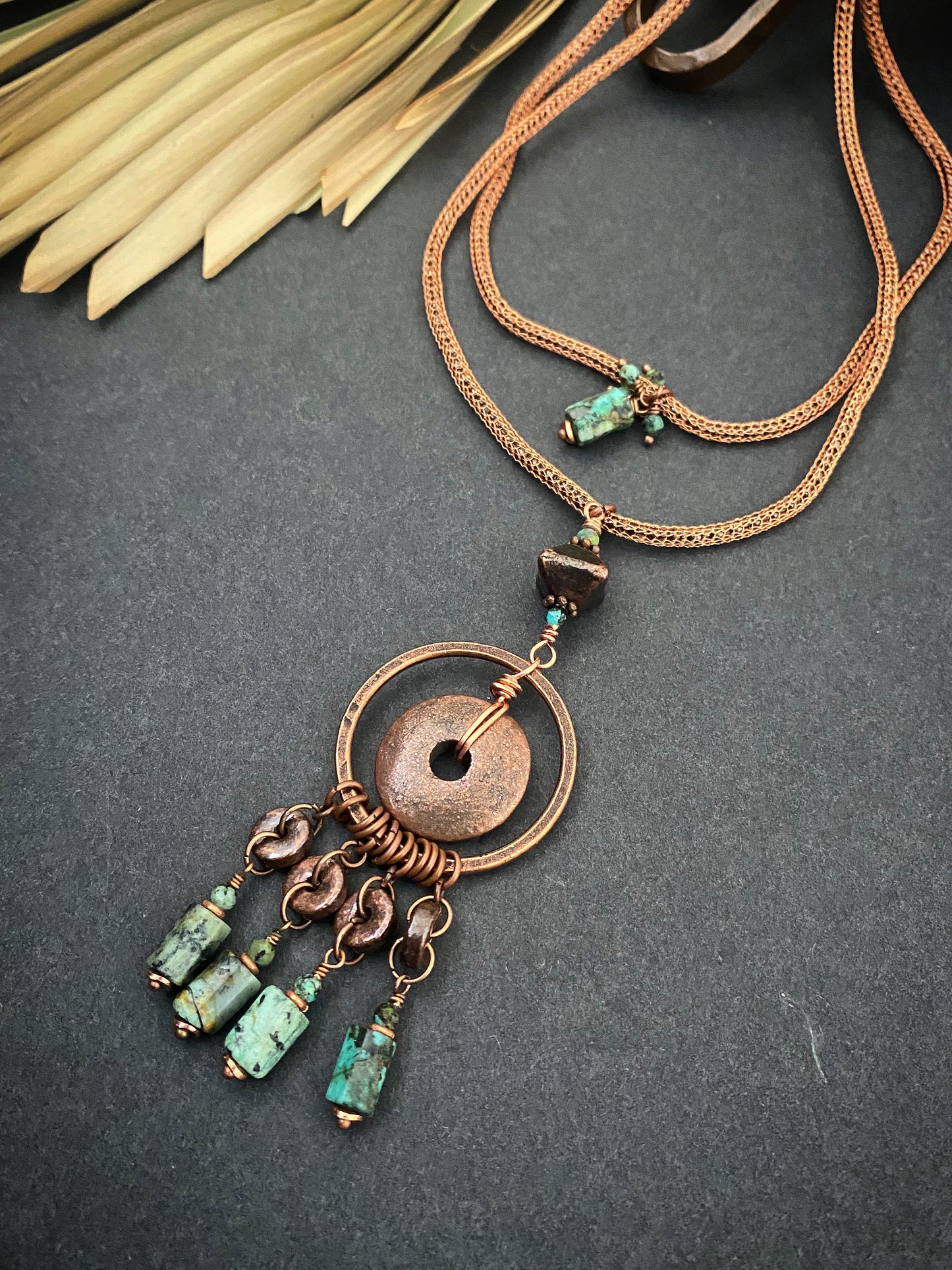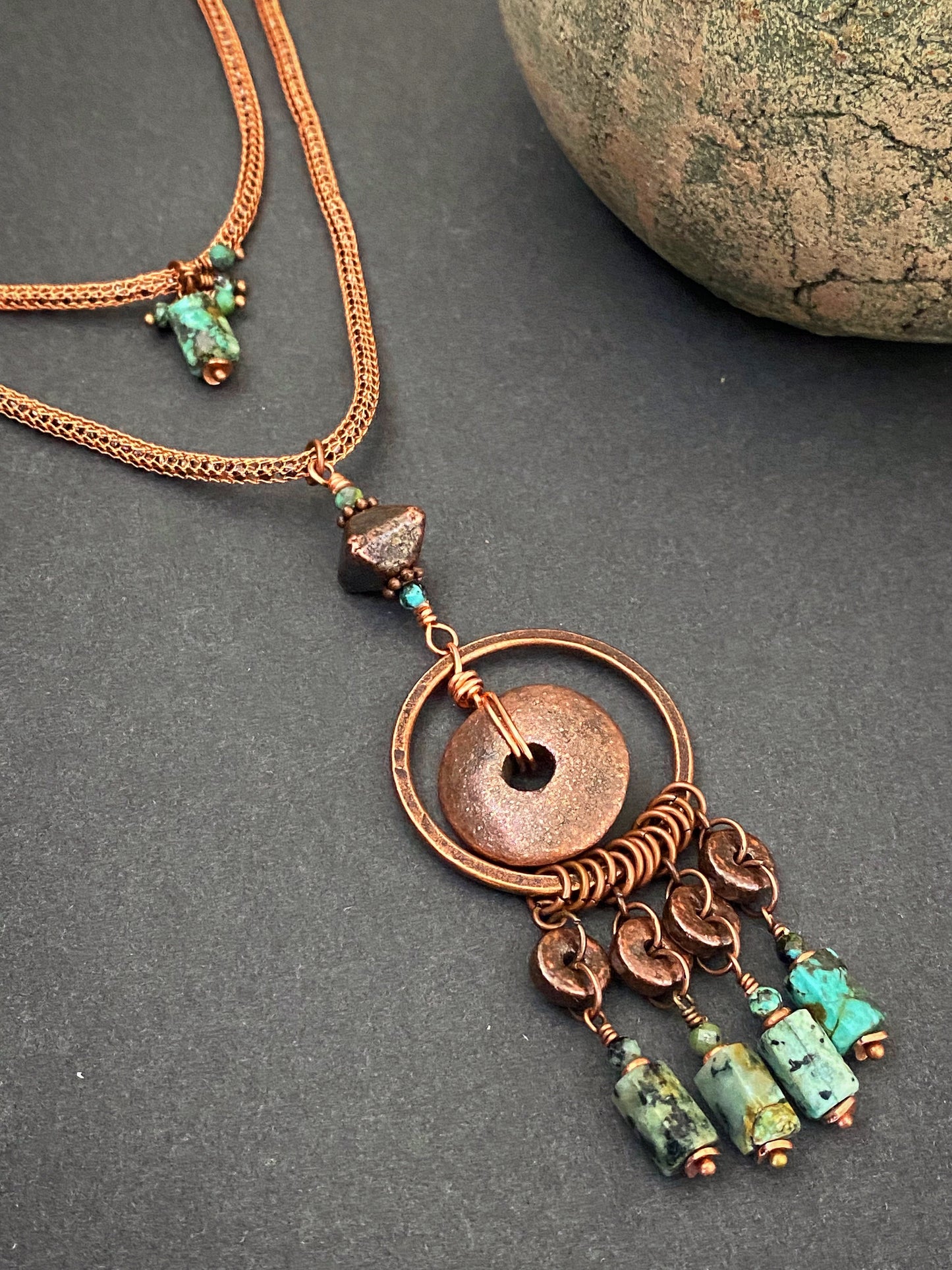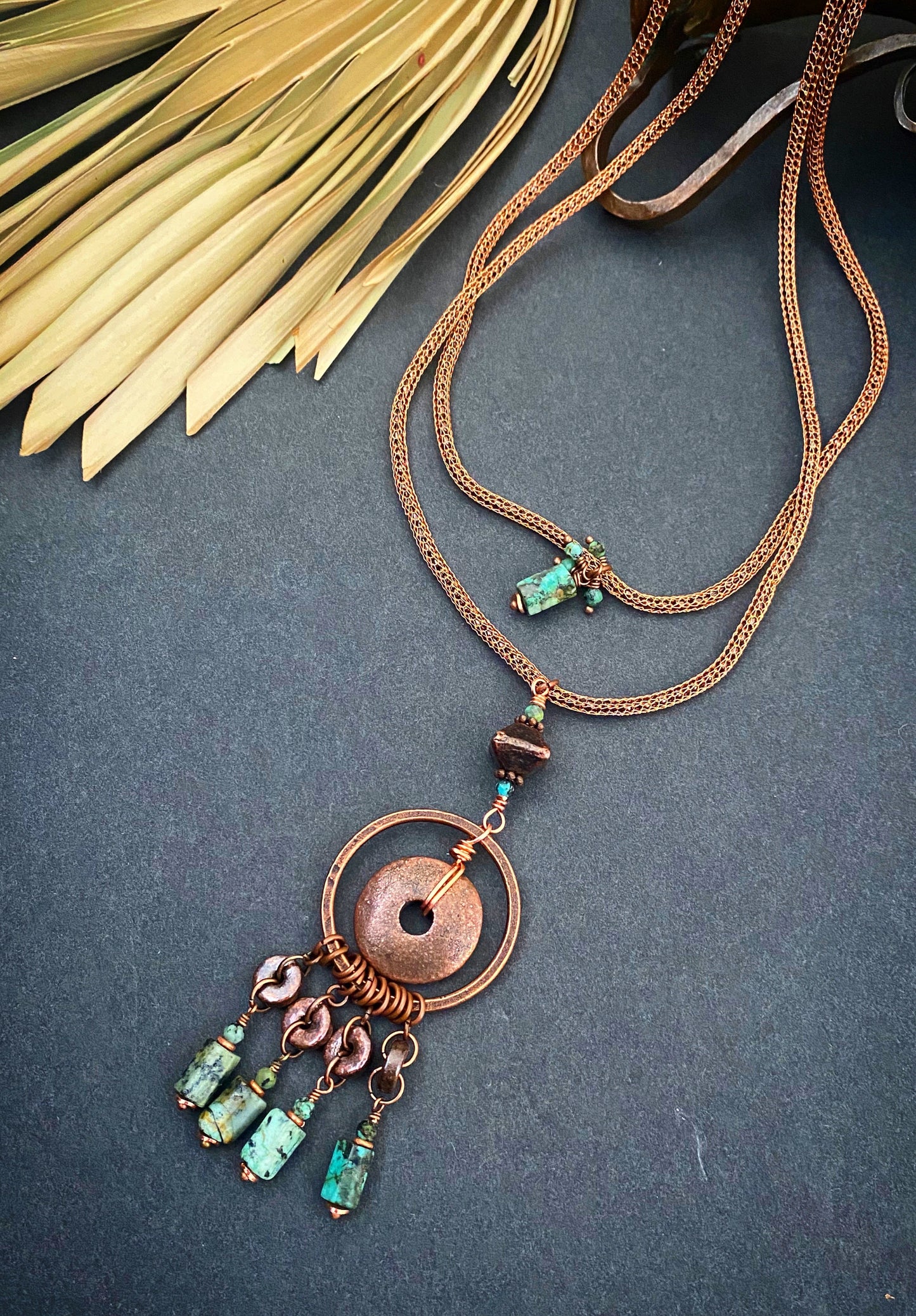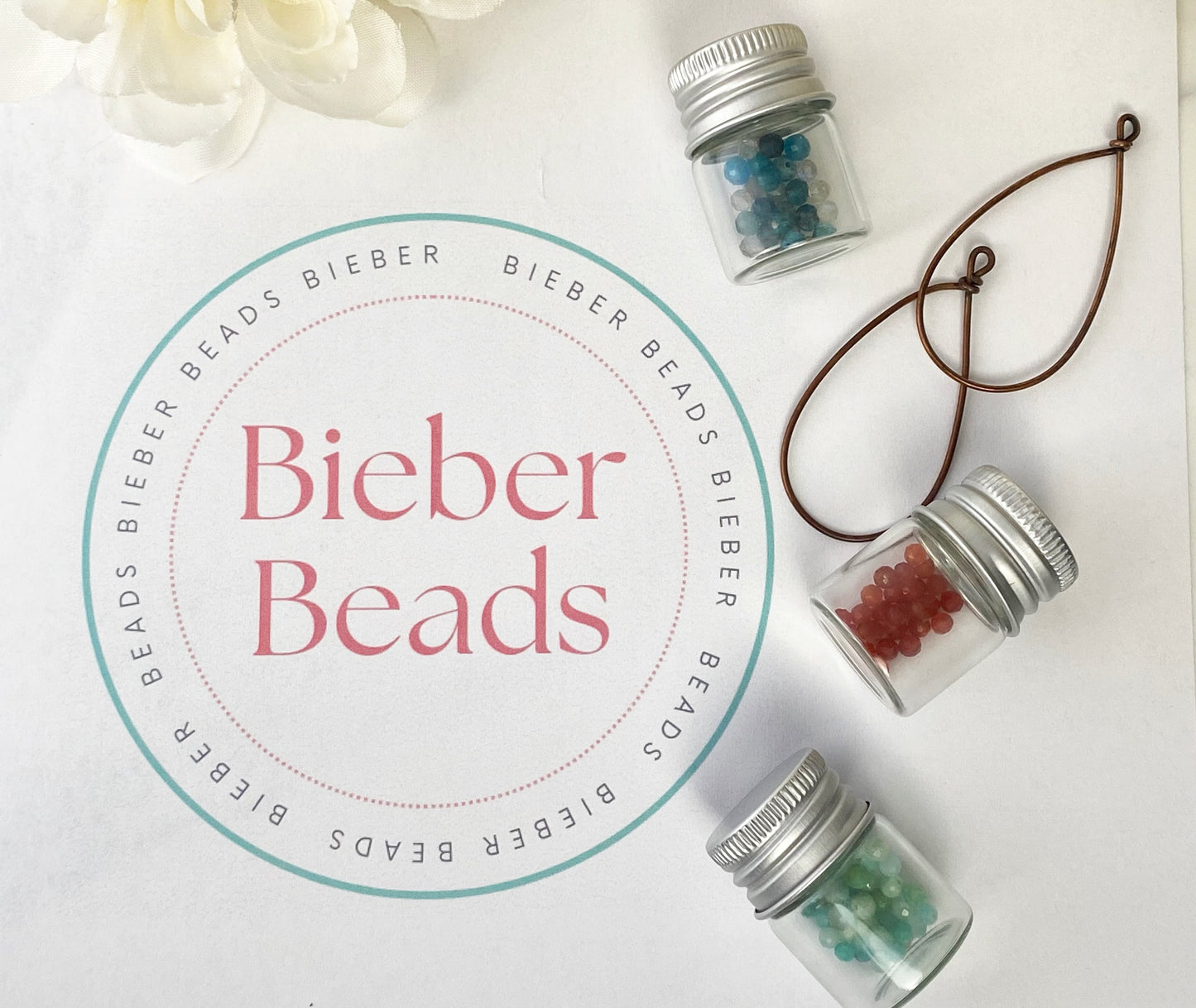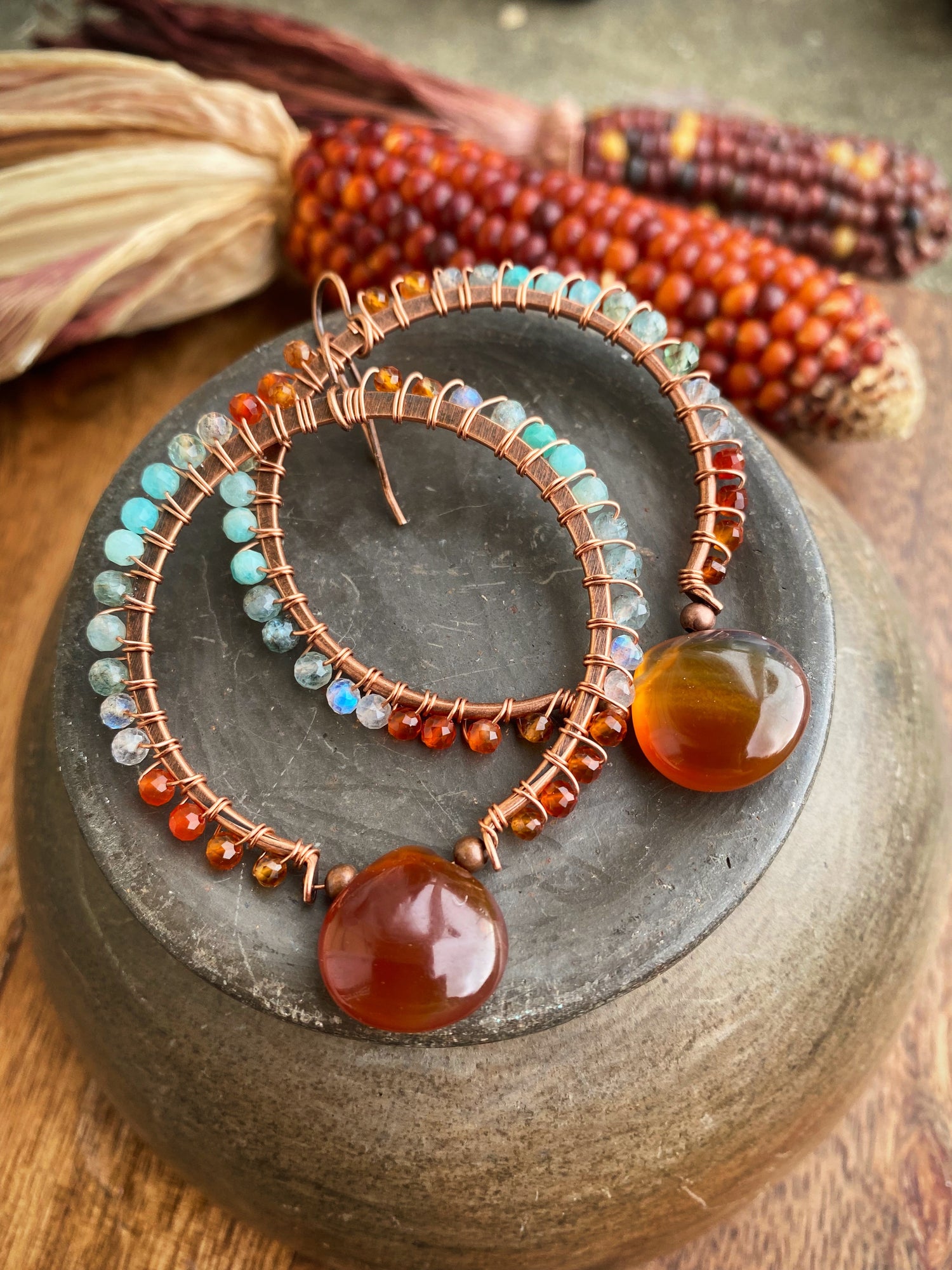 Andria Bieber Designs
"Wearing Jewelry on the Day Name Ending with Y Is the Sign, That You Have Good Jewelry Collection."